Careers at La Clínica Del Pueblo
Working at La Clínica Del Pueblo means making a difference and providing the highest quality patient care by talented and dedicated employees. We offer opportunities for employment in the fields of medicine, nursing, dentistry, health education, and other support services. Whether you're just beginning your career or taking it to the next level, we have the right job for you.
We are an equal opportunity employer.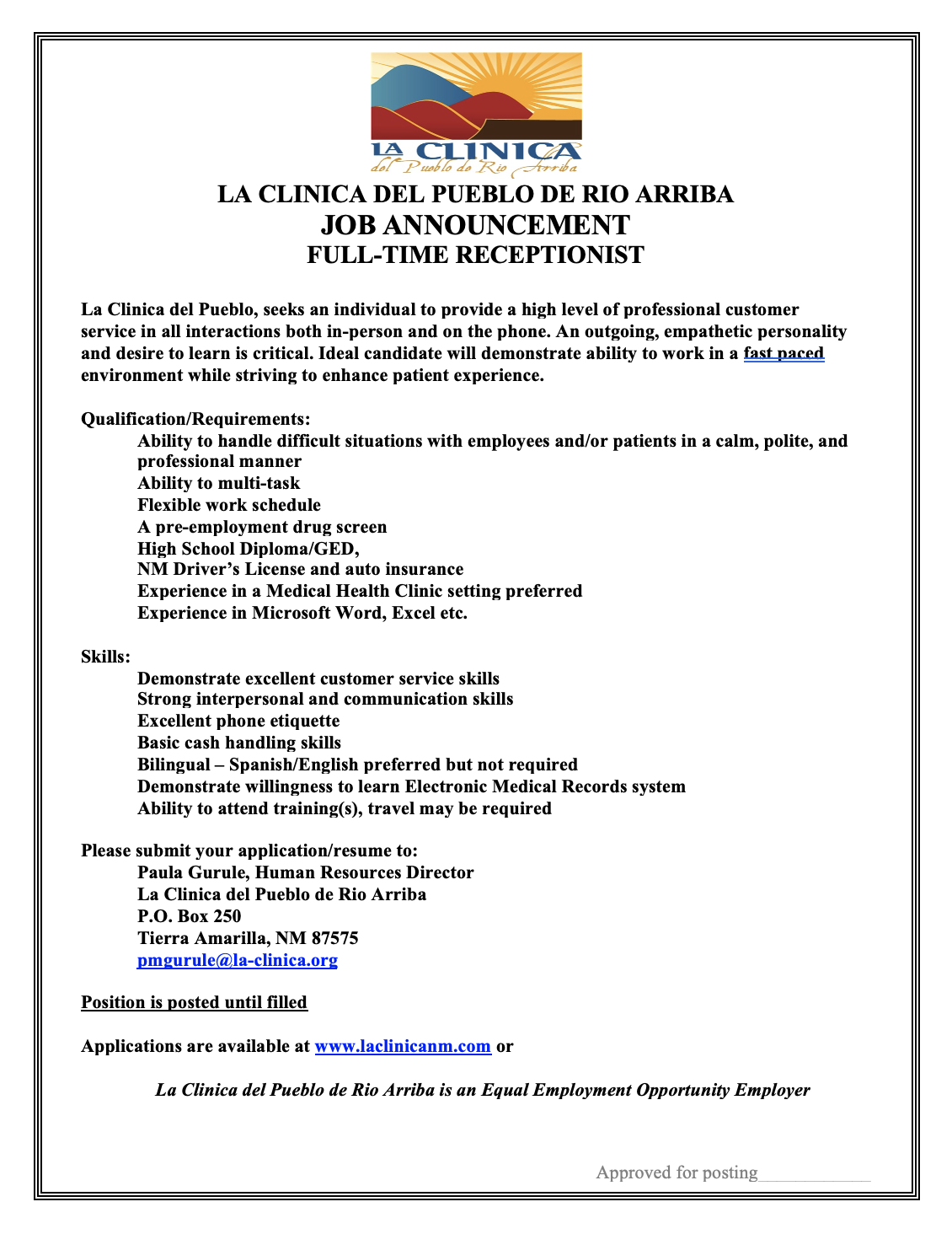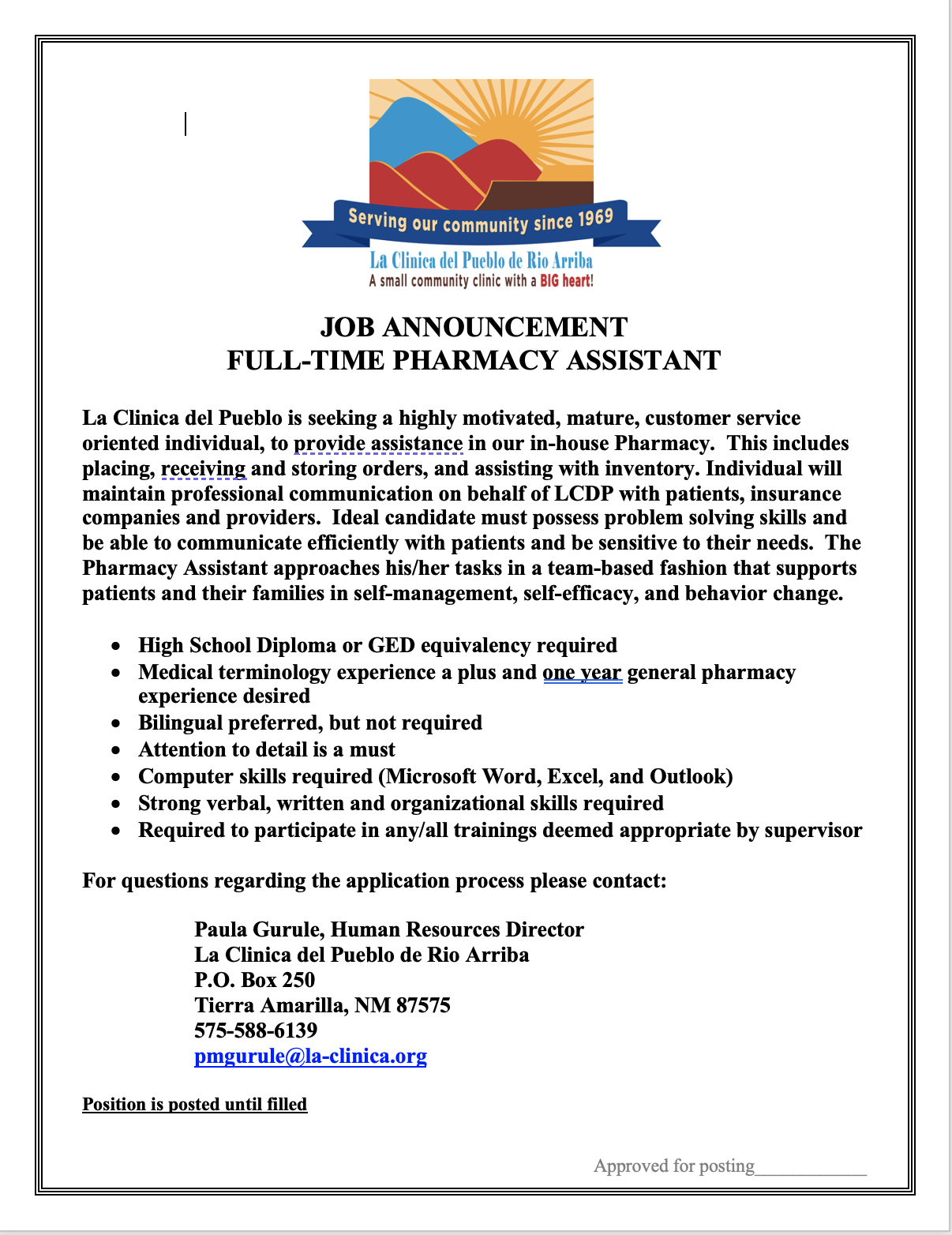 Positions Available
Full-Time Receptionist
Full-Time Pharmacy Assistant 
Benefits may include
Competitive Salary
Continuing Education Allowance
Paid Malpractice Insurance
Benefits Package – Medical, Dental, Vision, Life Insurance, 403(b) Retirement
Student Loan Repayment Program
Community Information
Live in the beautiful mountains of northern New Mexico.  Explore outdoor recreation and laid-back living while enjoying an exceptional quality of life.  Approximately 2 hours from Albuquerque and 11/2 hours from Santa Fe, New Mexico.  Nearby are Heron Lake and El Vado, two large lakes with extensive shoreline.  Our friendly neighbors will welcome you in; our family activities and low cost of living will help you stay.  Schools are progressive while a variety of housing awaits you.
Easy Access to Hunting, Fishing, Water & snow skiing
Beautiful Outdoors
Tremendous Cultural
Cumbres & Toltec Scenic Railroad
Family Recreation & Entertainment
Golf
Horseback Riding
Affordable Cost of Living
Excellent School District
Cumbres & Toltec Scenic Railroad